It's the Law
Businesses have a legal and ethical responsibility to safeguard personal, private and sensitive information. All businesses have occasion to discard confidential material; however traditional trash bins and dumpsters pose a huge security risk. The Federal Trade Commission estimates that as many as 10 million Americans a year are affected by Identity Theft, resulting in the loss of billions of dollars.
Document destruction ensures your privacy and that of your employees, customers, patients, students. Destroying all confidential documents greatly minimizes the risk of not only Identity Theft, but of corporate espionage and security breaches. Shredding takes place in our state-of-the-art trucks, at your location, and is certified secure by NAID.
Federal and state regulations have been established to require businesses to completely destroy, rather than simply discard information. These laws are an important effort to protect the rights and the privacy of consumers. Penalties are high for companies who do not comply, especially pertaining to the areas of health and finance. Coastal Secure Shredding ensures proper and complete document destruction.
Federal and State Document Destruction Laws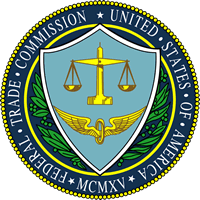 Both state and federal laws for document destruction cite a business' responsibility to safeguard sensitive documents. Not only does the law dictate that sensitive materials must be disposed of properly, but businesses must also take care to pick a certified shredding company.
State of California
California Senate Bill 1386, the California Security Breach Information Act: A California state law requires that an agency, person or business that conducts business in California and maintains or licenses computerized "personal information" to disclose any breach of security to those individuals. California Civil Code 1798.80-84: Protects personal information about California residents, mandates how businesses shall destroy private information on California residents.
FACTA
Fair and Accurate Credit Transactions Act: signed into law in December, 2003, the Federal Act includes a number of provisions intended to combat crimes related to identity theft and consumer fraud. This Act requires the destruction of papers containing consumer information, and requires compliance with virtually every business or organization.
HIPPA
The Health Insurance Portability and Accountability Act (HIPPA) passed in 1996 and revised by Congress in 2000, HIPPA is a federal law that governs the handling of confidential medical and personal information and records. Fines and penalties may result from the disclosure of personal information; compliance is required by all companies that handle medical and personal information, including hospitals, hospice and home care, Medicare, etc.
Sarbanes—Oxley
Major provisions include a requirement that public companies evaluate and disclose the effectiveness of their internal controls. It is generally this requirement which addresses the need for companies to have detailed information control systems – including secure disposal of business records.
Gramm-Leach-Bliley Act (GLBA)
Mandates that all financial institutions establish procedures for protecting personal information, including the protection of discarded information, and respecting the "privacy of its customers".
FERPA
The Family Educational Rights and Privacy Act (FERPA) protects the privacy of student education records; improper disposal of student records may constitute an unauthorized disclosure under FERPA.
Identity Theft and Assumption Deterrence Act
The 1998 act looks at identity theft in two important ways. The Act strengthens the criminal laws governing identity theft. Specifically, the Act makes it a federal crime to knowingly transfer or use, without lawful authority, a means of identification of another person with the intent to commit, or to aid or abet, any unlawful activity that constitutes a violation of Federal law, or that constitutes a felony under any applicable State or local law. The Act provides for a centralized complaint and consumer education service for victims of identity theft. The Act makes identity theft a Federal crime with penalties up to 15 years imprisonment and a maximum fine of $250,000. It allows for the identity theft victim to seek restitution if there is a conviction.
Further information can be obtained online.
Disclaimer: These are only brief summaries of the laws. Consult a legal professional for more information.
What Documents Must I Destroy?
Credit information
Credit cards and statements
Loan documents
Financial and tax records
Bank statements and cancelled checks
Legal records
Medical records
Personal identification and social security numbers
Insurance documents
Professional Service
Let the professionals handle all aspects of destruction, security and recycling.
---
Pros
Cost-effective solution for organizations large & small
Secure destruction for offices of all sizes
Simple, no hassle bins to deposit documents into
Properly recycled
Shredded as required or as scheduled
Mobile on-site or off-site shredding
Reviewed and monitored by NAID
Cons
You might have to show us where the boxes to shred are?
Do It Yourself
Many companies opt to do their own shredding with a personal shredder from a stationery store.
---
Pros
Small office shredders are cheap

Shredders can fit over existing trash bins
Cons
Personal shredders are slow, jam up, and require maintenance

Personal shredders are not efficient or cost-effective

Personal shredders take time away from real office work

Staples, paper clips and rubber bands must be cleared
Varying levels of security – non-compliant
Personal shredders can produce pieces that can be reconstructed
Office shredding doesn't always get recycled
More expensive considering time and long-term investment

Coastal Secure Shredding is the right solution for your shredding needs. Choosing Coastal Secure Shredding ensures complete and compliant document destruction, ensures reliable and convenient service, and is a respected certified member of National Association for Information Destruction (NAID).