Coastal Secure Shredding provides
Regular Route Services
One-time scheduling at your convenience
No-cost Locked Bins
Trained, uniformed technicians
Shredding from your storage boxes
Hard drive and media destruction
Certificate of Destruction provided
100% Recycled paper
Paper Document Destruction
Route Services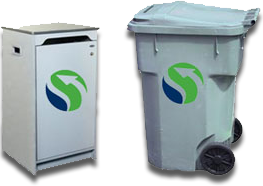 Scheduled at your convenience, Coastal Shred's technician comes to your door and destroys documents at your location. Coastal provides locked containers (or consoles) where you drop in all material needing shredding. Stop worrying about removing paper clips, rubber bands, or staples. Your shred technician takes the container(s) to our truck, and in minutes can shred what would take hours with a small office shredder. You may view entire process via video monitor at the truck. The empty container is then returned to its location.
Route services may be scheduled weekly, monthly, quarterly, or any combination that meets your needs. Coastal takes the worry out of compliance with state and federal document destruction mandates. 
One-time or Purge Service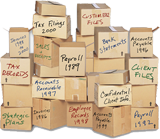 Don't live with piles of paper and stacks of unsightly storage boxes! Whether you are cleaning out your home/garage, your storage facility, or your office – all private and confidential documents must be securely destroyed. Coastal Secure Shredding will come, in our state-of-the-art shredding truck to your residence or place of business. We will shred any amount of boxes from 2 to 2000 boxes! Our shred technician will transfer your old records from the file boxes to our rolling, 95-gallon container. At your curb, the specialized shredding knives in our hi-tech truck will destroy your documents in minutes.
Upon request, CSS will supply you or your company with a Certificate of Destruction.